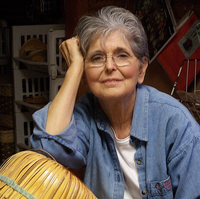 ADA KATHERN SMITH, age 71 of Monroe, TN, passed away on Wednesday, July 31, 2013 at her home.

Funeral service will be Friday, August 2, 2013 at 1:00 PM at the Jennings Funeral Homes Chapel. Burial will follow in the TAYLOR PLACE CEMETERY.

The family will receive friends on Friday, August 2, 2013 from 11:00 AM to 01:00 PM at the Jennings Funeral Homes Chapel.

She is survived by her:
Son, ALLEN SMITH and wife VICKY LYNN of Monroe, TN;
2 Granddaughters, KRISTAL SMITH LAURAIN
JENYFER SMITH;
4 Great-Grandchildren, MADISON, ADRIENNE, ETHAN & TYLER;
2 Sisters, COLLEEN WRIGHT of Muncie, IN;
LILLIAN RAINS of Columbus, OH;
A HOST OF FRIENDS, NEICES & NEPHEWS;

She is preceded by her:
Husband-BILLY MILTON SMITH
Father-EDWARD McGHEE
Mother-ANTHA MAE (BEATY) McGHEE
5 BROTHERS
3 SISTERS

IN LIEU OF FLOWERS, THE FAMILY REQUEST DONATIONS BE MADE TO THE AMERICAN HEART ASSOCIATION OR THE TENNESSEE KIDNEY FOUNDATION. THEY MAY BE LEFT AT JENNINGS FUNERAL HOMES.

JENNINGS FUNERAL HOMES OF JAMESTOWN IN CHARGE OF SERVICES FOR ADA KATHERN SMITH OF MONROE, TN.
To leave condolences follow the link below